I have some big news that I have been desperate to share, I'm pregnant!
I have known for a while, but wanted to have a scan to make sure everything was ok! 
I'm so excited, I wonder what my foal will be like? Will it be tall like me? Will it be a boy or a girl? One thing is for sure, it will be very good looking or beautiful, just like me!
This picture is me when I was a foal!
So what happens next, well I'm going to try and rest and take it easy over the winter, maybe Alistair will give me a lift in his tractor so I don't have to do too much walking. I will get Rannoch and Broom to organise a foal shower and I may steal the odd hat and scarf from you visitors! I want to keep my foal nice and warm you know.
Oh… I almost forgot to tell you who the Father is. It's Leonardo and I've already told him he has to come to the anti-natal classes with me. The only problem is that Arkle has just told me that Leonardo has been boasting that he hasn't just been two-timing me, but that my mother and sister are also in foal to Leonardo, along with 5 other mares on the farm! Oh well… I'm so excited I'll turn a blind eye this once!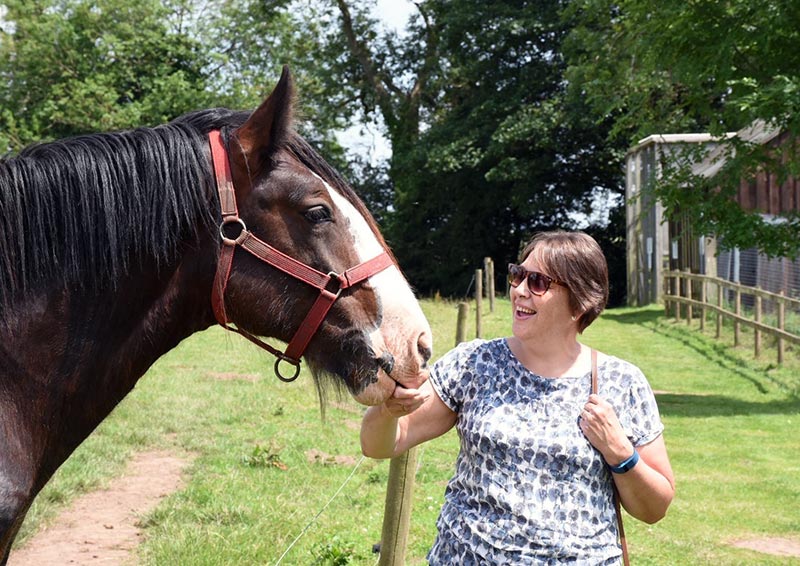 Alistair says that my foal is the one that he is looking forward to the most but closely followed by Lady Fiona who is in foal to my much loved Dad Edward. How can that be when he died over 3 years ago? It's a mystery to me!
Anyway, that's all for now, as you know I love a good gossip but would love to hear your parenting tips if you have any. I want to be as prepared as possible.
Bye for now
Anna
xx